Offers and tourist spots

Shonandai is the best location as a hub to go sightseeing in the Shonan, Fujisawa and Kamakura areas.
We are introducing the offers of and tourist spots near PLAZA annex, which is a simple, modern, clean and advanced facility with attention to detail and was built by Isuzu with its distinctive spirit for manufacturing excellence.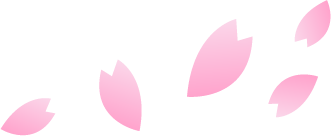 First Day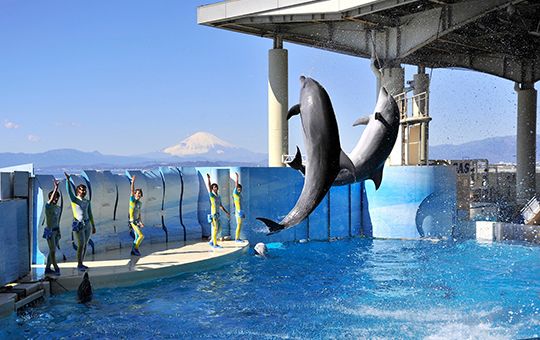 The Enoshima Aquarium3-27 Katase Kaigan, Fujisawa City, Kanagawa Prefecture, 251-0035
Approx. 35 minutes by car
Approx. 35 minutes from Shonandai Station
Enjoying the Shonan and Fujisawa area in the morning
The sea in the Shonan and Fujisawa area in the morning brings you a comfortable sea breeze and wave sound. This is a popular spot not only for marine sports such as surfing and yachting but also fishing. Visitors can enjoy breakfast made from local ingredients at restaurants which open from morning. The Enoshima Aquarium opens from 9:00 a.m. (10 a.m. in winter from Dec. 1 to Feb. 28) so that visitors can fully enjoy touring in the Enoshima Island area in the morning.
* The Enoshima Aquarium seasonally changes its opening time.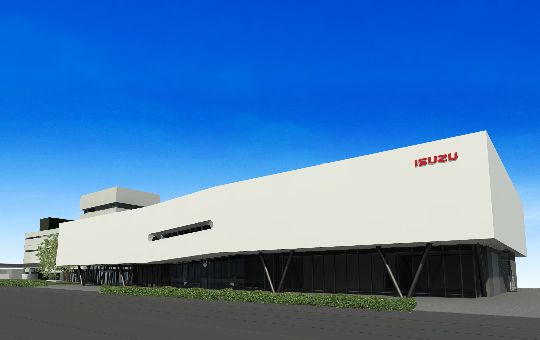 Enjoying the Isuzu world at Isuzu Plaza
The Isuzu Plaza, a museum built to commemorate Isuzu Motors' 80th anniversary of establishment, stands next to Plaza annex. Visitors can enjoy viewing a giant diorama with miniature Isuzu vehicles running around in the Isuzu Miniature World, and real vehicles in the exhibition area. The museum is designed to be a fun place for a wide range of audience from car enthusiast adults to little children.
Cautionary notes

Isuzu Plaza is only accepting pre-booked visitors including Saturday and holidays for the time being. If you wish to visit the Plaza, please make a booking in advance.
Closed on Sunday, Monday (or the following weekday if Monday is a public holiday), Golden Week holiday, summer holiday, and New Year's holiday.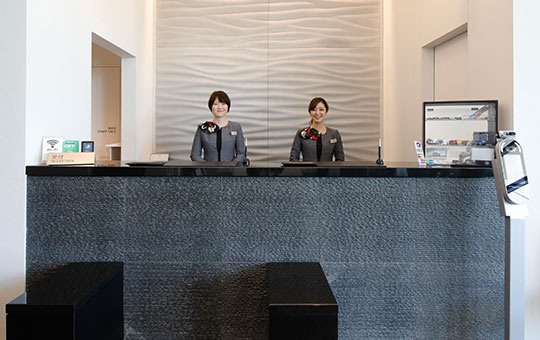 Hotel check-in
Staff members will greet visitors with smiles in the clean hotel lobby. Firstly, please relax your body exhausted from sightseeing. Scenic communal baths are also available.
| | |
| --- | --- |
| Check-in | 15:00 |
| Check-out | 10:00 |

Relaxing moment in a guest room
A Simmons bed is installed in a guest room. A TV set is located in a place where a guest can watch TV while sitting or laying on the bed. Three types of showers (overhead, body, and handy) are available in a shower room. Our guest rooms are uncompromisingly designed for guests to spend a relaxing time with attention to detail.

Relaxing in a communal bath
Scenic communal bathrooms are available on the 7th floor. Guests can stretch their legs and relax in the bathtub while viewing the Isuzu Motors Plant through the window.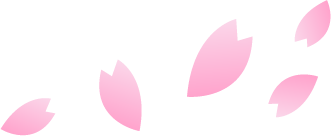 Second Day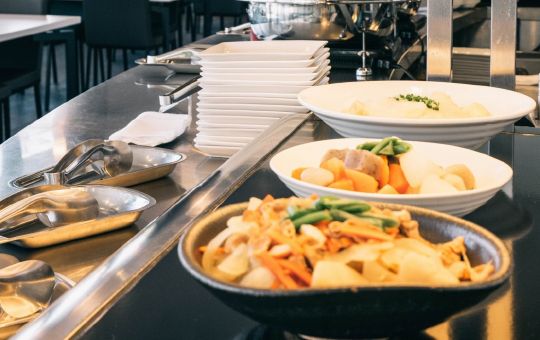 Buffet breakfast at SAKURA Café and Dining
SAKURA Dining is a glass-walled modern restaurant with a sense of openness. It serves as not only an eating place but also a cafe space. Our breakfast buffet is focused on meals made through live cooking performance and is received well by our hotel guests.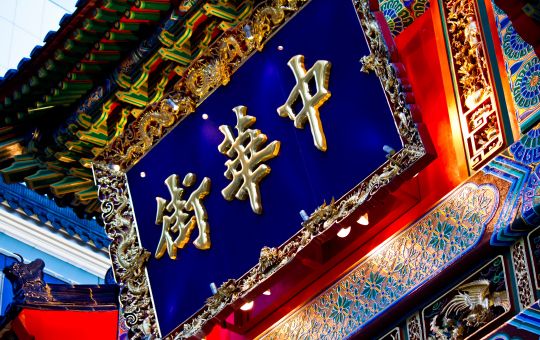 Yokohama's ChinatownYamashita Cho, Naka Ku, Yokohama City, Kanagawa Prefecture, 231-0023
Approx. 50 minutes by car
Approx. 55 minutes from Shonandai Station
Enjoying tourist spots in the vicinity
There are tourist facilities and popular spots accessible by train or car in the vicinity of PLAZA annex. Guests can relax by Shonan Beach, visit historical places, or enjoy delicious foods in Yokohama's Chinatown. Why not enjoy visiting tourist spots in Fujisawa, Enoshima Island in Shonan, and Yokohama while staying at PLAZA annex, where anyone from adults to families with children can have fun in any season.
MinatomiraiNishi Ku, Yokohama City, Kanagawa Prefecture, 220-0012

Approx. 45 minutes by car
Approx. 60 minutes from Shonandai Station
Samukawa Shinto Shrine3916 Miyayama, Samukawa Machi, Kouza Gun, Kanagawa Prefecture, 253-0016

Approx. 25 minutes by car
Approx. 60 minutes from Shonandai Station
KamakuraKamakura City, Kanagawa Prefecture

Approx. 50 minutes by car
Approx. 50 minutes from Shonandai Station
The Enoshima Sea Candle2-3-38 Enoshima, Fujisawa City, Kanagawa Prefecture, 251-0036

Approx. 35 minutes by car
Approx. 55 minutes from Shonandai Station
Tsurugaoka Hachimangu Shinto Shrine2-1-31 Yukinoshita, Kamakura City, Kanagawa Prefecture, 248-8588

Approx. 50 minutes by car
Approx. 60 minutes from Shonandai Station
Zeniarai Benzaiten Shrine2-25-16 Sasuke, Kamakura City, Kanagawa Prefecture, 248-0017

Approx. 40 minutes by car
Approx. 70 minutes from Shonandai Station